We will be changing this page regularly. Please check back.
Photo Gallery
More Photos


Before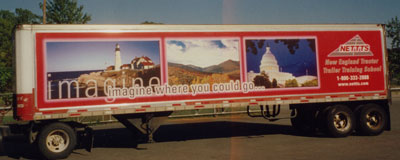 After
Some recent winners of a truck advertising contest in Europe!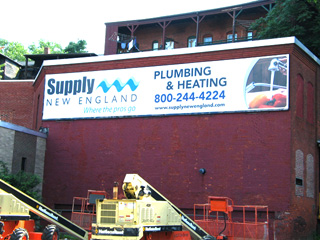 "We do more than just mobile media"

Press Releases
Buses Give Advertising More Horsepower - Bus Ride Magazine June 2007
The DEC Record Day - The numbers and how we are figuring it out from 5 angles... See DEC Video Sample and Formulas

The Whale Tour Page and Video

The NEW MAM ARTICLE - Heading for Advertising Age and USA Today now....
"What's New With Mobile Media" published by OAAA in Outdoor Outlook November 2005
Outdoor Advertising Association News Release November 11, 2005
Mobile Media Gains High Recognition At 2004 TAB Expo
Roadmark Conducts Comparision Study "Mobile -vs- Stationary Outdoor" - October 15, 2003
Interior School Bus Advertising - October 1, 2003
Barr-Nunn Transportation And The United States Marine Corps Team Up with Trailer Advertising - July 2003
On a Roll - March 3, 2003 (from Outdoor Outlook)
"Niche Advertising That Works" - July 8, 2002
Mobile Media "Consumers Impressions 101"
Outdoor Media Plays Critical Role in Media Mix New Arbitron Study Reveals
Delivering brand by the truck loads
Mobile ads give impression of wide acceptance